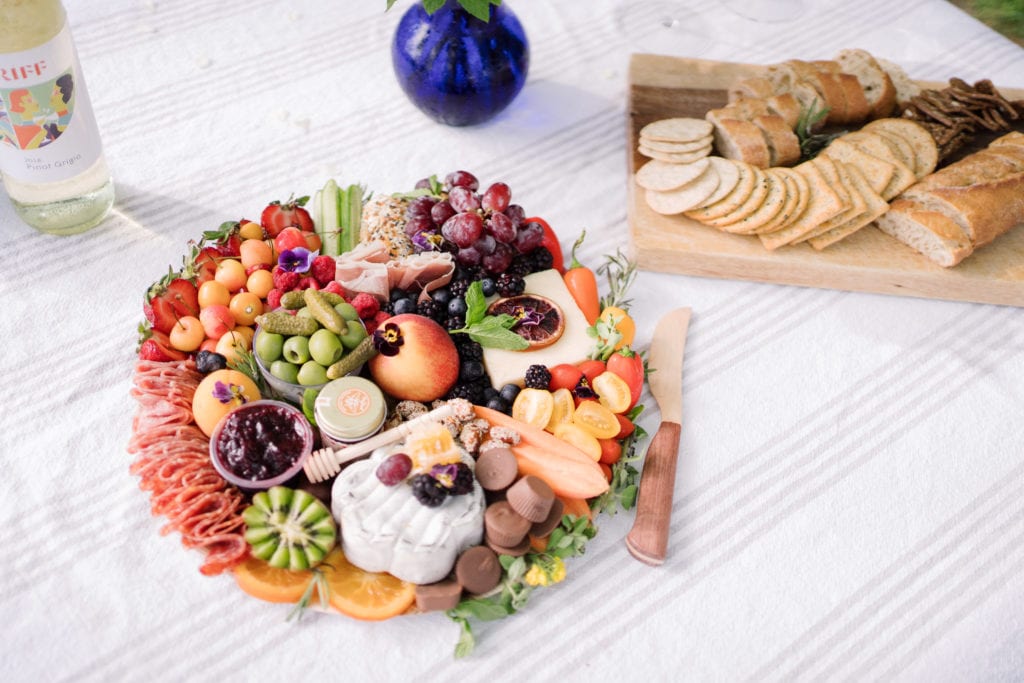 At Grazeful, our mission is to bring people together around a thoughtfully curated menu of fine charcuterie and cheeses while making lasting memories with your loved ones. You most definitely will discover endless "perfect bites", while sharing ideas on what to pair next. That in itself is the beauty of grazing! I personally strive and take pride in purchasing only the finest quality ingredients and work with wholesale vendors to be able to bring top quality to each graze. I source produce as local as possible and love the hunt of finding new items to add to grazes! Each board is created unique and no two are ever alike. I like to call these grazes; edible art, as we eat with our eyes before our mouths!  Every step of curating your cheeseboard is purposely thought out and handcrafted from the heart.

Welcome to Grazeful! I hope you sip, graze, and repeat; while truly enjoying the experience and art of grazing! Thank you for being here.
Hi! I'm Candace. WV native and loving the mountains more and more every day! I have always been a foodie since I can remember watching Food Network as a little girl at my grandmother's house every day after school. I also wanted to be a Pastry Chef at a young age, so good food has always been in the forefront! I've made cheeseboards for my own family and have always enjoyed them more than having a meal. The thought of crafting them into little works of art came one day after purchasing a book that had these beautiful themed graze boards in them. That was all it took for me to fall in love with the art of a graze board and launched, Grazeful. Grazeful is a spin on the word grateful which is what I am every single day I am able to craft these boards for all of you!

Many are surprised when I say I still work in the Corporate world! I am a full-time Sales Rep for a great company locally and I have the most wonderful loving fiancé' and son that support me like no other on this amazing journey. I am very grateful and thankful to be able to chase this wonderful dream of mine. I love every single part of curating these collections of fine charcuterie, cheeses, and accoutrements for each of you to enjoy. I truly put my heart and soul into each graze and hope that when you receive yours, it is truly an experience you enjoy from start to finish. My passion is to bring you, joy and lasting memories you will cherish forever, as you graze with others around one of my boards! Cheers to the future and all the amazing places Grazeful will go, because this is just the beginning!